The RIMA group is a leader in the production and sale of magnesium and silicon-based alloys in Brazil. RIMA is the only primary magnesium producer in the southern hemisphere. RIMA's products are manufactured from its own dolomite and high purity quartz reserves under processes certified by SA8000, ISO45001, ISO 14001, IATF 16949 and ISO 9001, in addition to being certified by FSC®-C121993.

Our goal is to continuously improve and surpass the standards of excellence in meeting our customer's needs following strict quality controls. Our performance is based on our commitment to our employees, communities where we operate and to develop sustainably.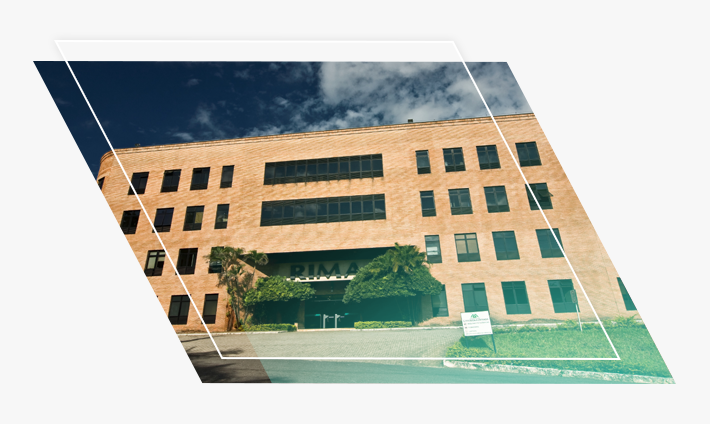 We are a 100% Brazilian company, established in 1987. In addition to being the only primary magnesium producer in the southern hemisphere, RIMA is the only vertically integrated magnesium producer in the world making OEM parts for the automotive industry. RIMA's unique process reduces waste, transportation cost, and energy consumption.
Our plant in Bocaiuva is the second largest magnesium die-casting facility in the world where OEM parts are produced at competitive levels.
Under the administration of Ricardo Vicintin (President and CEO), more than 4,000 associates work in the following divisions: Die-Casting, Magnesium, Silicon Metal, Ferroalloys, Engineering, Mining, Forestry, Agriculture and Tourism.
INTEGRATED MANAGEMENT SYSTEM
Looking for the well-being, health and satisfaction of its employees and seeking to fulfill and honor its commitments to society and the environment, The RIMA Group has been developing a program aimed at improving the management systems of its production units based on ISO 9.001, ISO 14.001, ISO 45001, SA 8000 and FSC® Management standards using an Integrated Management System that establishes and demonstrates management policies on environmental, safety and occupational medicine, as well as social responsibility towards employees and neighbors.

To start the program, RIMA Mining, in Olhos D'Água, was used as a pilot. In May 2008, the implementation of the ISO 14001 standards began, resulting in this unit's certifications in: SA 8000, OHSAS 18001, ISO 14001 and ISO 9001.

Parallel to this phase, the implementation of Integrated Management in various units of the group began. Today, we have ISO 9001 and ISO 14001 certifications for the units located in Captain Enéas, Várzea da Palma and Bocaiúva. In Bocaiúva, we also have the IATF 16949 certification in the production of injected and machined parts for the automobile industry.

In the Forestry Division, Buritizeiro unit, we have FSC® certification. These programs involve all associates and promote environmental and social improvements for the population of the cities where RIMA has its manufacturing units.
RIMA's mission is to promote the development of its associates by utilizing the best available technology, the most efficient safety protocols and modern environmental programs to satisfy the expectations of its customers while providing quality products.
Technology and investment in new projects and equipment are important for a company's growth. But they are useless if there are no professionals who are dedicated to the work and support the activities undertaken. People are the fundamental factors driving the evolution of companies.

Rima believes in its employees and recognizes them as its greatest asset. Thus, Rima invests in the continuous training of its employees. Facilitating their personal and professional growth, while promoting an ethical and transparent attitude.

Above all, we rely on proactive, dynamic and committed professionals. Our priority is the recruitment of local labor in the surrounding communities of our industrial units as a way to stimulate employment and local development.

The process of external recruitment and selection to fill vacancies in Rima's units starts with evaluation of curriculums. Send us your resume and become part of our team!

rh@rima.com.br
LEGAL ENVIRONMENTAL OBLIGATIONS
Among the premises for a sustainable development, RIMA INDUSTRIAL S/A complies with all environmental and social laws, standards and regulations for the execution of its activities and seeks continuous improvement for environmental, social and occupational health, and safety risks through an integrated management system. All Rima's production units comply with environmental guidelines including those related to water resources.
Operating Licenses – LO and other authorizing instruments establish the rules and criteria for the development of activities with the aim of mitigating the effects inherent to the operations, including the establishment of environmental control measures.
For the industrial units, renewals of the Operating Licenses were obtained. The Revalidation of the Operating License is the most objective demonstration of meeting a satisfactory environmental performance with effective control of its impacts through efficient and modern management systems.

Rima, besides promoting sustainable actions that values the preservation of the environment through the adoption of responsible and ecologically correct practices, also integrates environmental and social issues in a management model based on the performance standards of the IFC (International Finance Corporation).

IFC's sustainability structure articulates the corporation's strategic commitment to sustainable development. The performance standards are intended to help avoid, minimize and manage risks and impacts, as a way of doing business in a sustainable manner, following a methodology for prioritizing socio-environmental preservation actions.

In search of continuous improvement, RIMA is concluding the installation of baghouse systems in its units in Capitão Enéas, Bocaiuva and Várzea da Palma. This represents a major investment for the environment and demonstrates Rima's commitment to sustainable development. Besides mitigating atmospheric emissions, the material retained in the filters (Microsilica), is sold, thus the waste is drastically reduced complying with the premises of the National Solid Waste Policy.
The history of the RIMA Group dates back from more than 50 years. It started in 1952 when Oswaldo Vicintin created Metalur Ltda in the city of Sao Paulo. In 1974, his son Ricardo Vicintin moved to Minas Gerais and founded Eletrometalur S/A, which in 1993 was renamed RIMA Industrial S/A.

Today, we are a company in constant evolution, operating worldwide and respecting the environment and the communities around us.

Find out some important facts of our history:
CREDIBILITY AND MARKET RECOGNITION
Rima has the main certifications in the market, solidifying its credibility and recognition for a quality work and for the constant search to do better and more sustainable work.